COMMERCIAL SALES
We have over 40 years of commercial growing experience to help get enterprise-level grow facilities operational.  Whether you need commercial grade lighting, nutrients, benching or growing media, our carefully cultivated supplier network has what you need.  We service customers nationally and locally.
Let's talk - We offer all of the usual hydro gear, but we specialize in offering the right commercial products that will provide maximum benefit to the licensed cannabis grower.  Please email [email protected] or call 815-301-4944 for more information.
ILLINOIS CRAFT GROW LICENSES
The  Illinois Department of Agriculture (IDOA) awarded adult use cannabis licenses established under the Cannabis Regulation and Tax Act so if you received a craft grow license, infuser license, or transporter license we would like to help you get the products you need to operate.  
3 KEYS TO SUCCESS
GROWTH - It is important how green the grower's thumb is.  The greener the thumb, the better.
GENETICS - Healthy, easy to grow strains, that have the right characteristics, make your work easier.  
LIGHT - The quality of light, as measured by usable energy delivered to the plants, is what counts.
Missing Key:  When things are working, it is easy to become complacent.  No matter how good the grower is there is always room for improvement,  That's where we come in.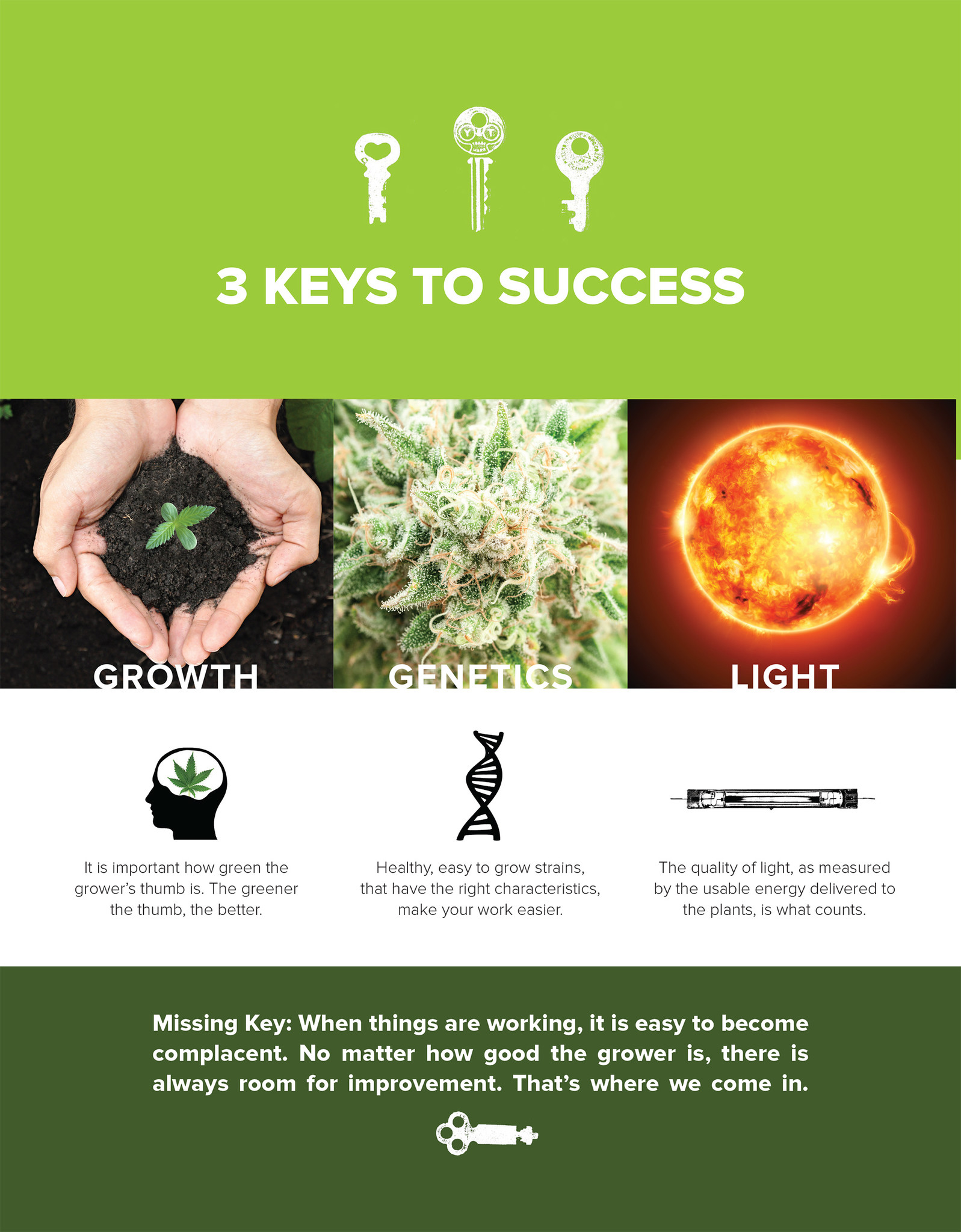 PRODUCTS WE CAN HELP YOU WITH
LIGHTING - The perfect lighting to fit your specific needs.
GROW MEDIA - A large selection of the growing medias you use.
NUTRIENTS -  Hydroponics, organics, additives we got commercial products.
SPACE IT - Rolling benches allow you to make an aisle where want, when you want.
TEMP/HUMIDITY - Dehumidification, air conditioning, and air movement from people that understand cannabis cultivation.
PUSH IT - Pumps that operate at the optimum pressure and volume of flow.
INJECT IT - Precisely and automatically control nutrient inputs.
H2O PURIFICATION - Industrial strength water purification systems and solutions.  
SPRAY IT - Pressure compensated for precise and even control in a bow-tie pattern at each plant site
TRIMMING - The best options for automated or hand-trimming.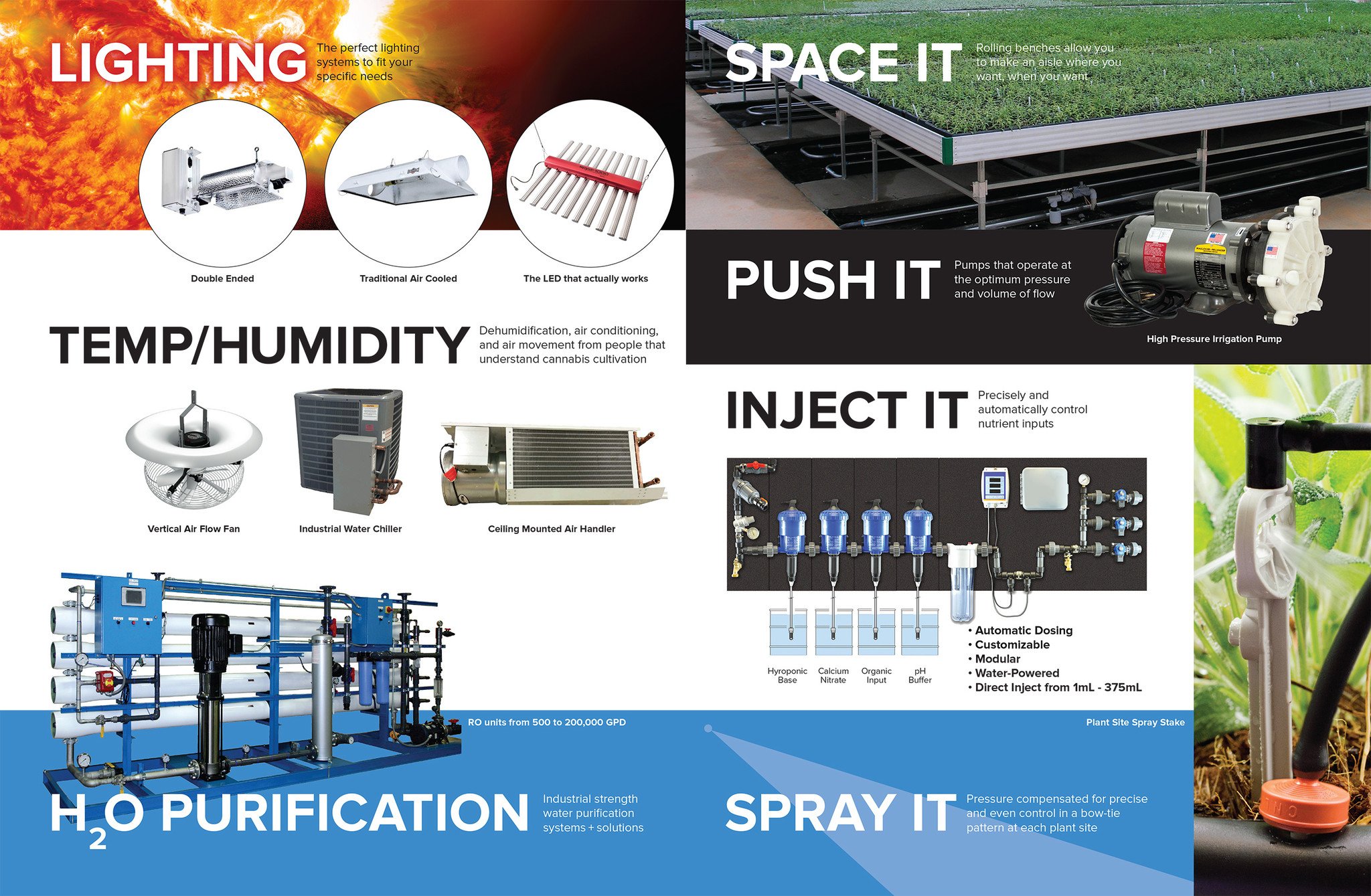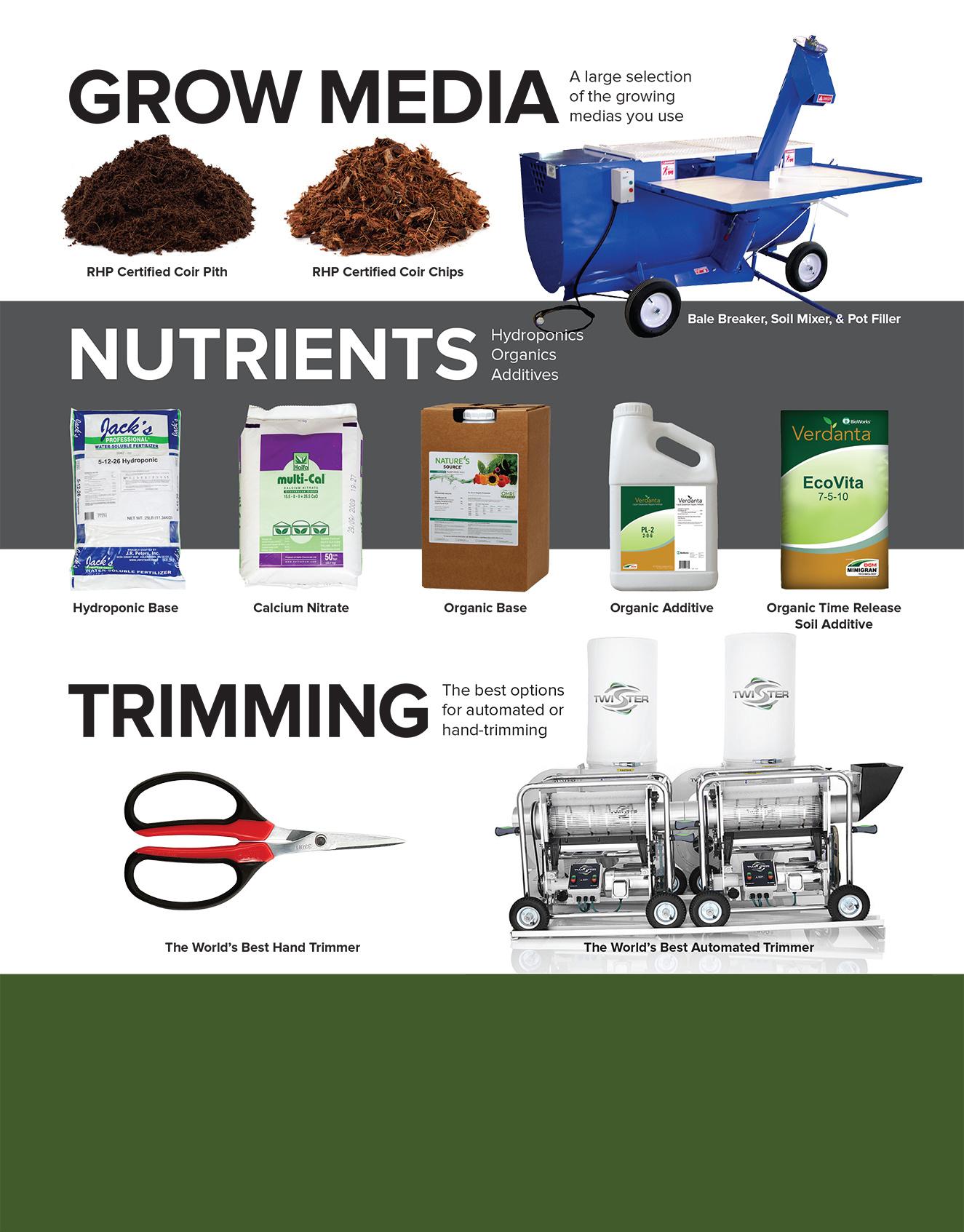 Please email [email protected] or call 815-301-4944 for more information.